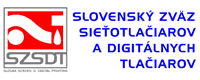 FESPA Link 2017 . Slovak and Czech Meeting
In the pleasant surroundings of the Hotel Encian Rajecke Teplice Slovakia took place on 20-21 January 2017 with kindly FESPA support Slovak and Czech SDPAs friendly Meeting - FESPA Link 2017 with the aim to share information in print industry covering screen and digital printing, colour management, special effects, environmental issues and company management and to offer platform for discussion and cooperation.
The event was attendended by 30 participants.
A rich programme started in Ross Ltd. company, Rajec which is focused on light advertising and service. The philosophy of the company is to offer customers unique products which meet the user's highest requirements and help increase sale to the final user. http://www.ross.sk/en/about-us/
In the second part of the FESPA Link 2017 programe the participants discussed the latest screen, digital and 3D technology and environmental, personnel and management experiences of the companies as well. The rich discussion and exchange of experiences extended long into the night.
The second day of the Meeting participants visited "The Slovak Nativity scene" (wooden carving heritage) in Rajecká Lesná.
http://betlehem.rajeckalesna.org/
Please visit SZSDT Picture Gallery FESPA Link 2017, Rajecké Teplice
Or watch short video FESPA Link 2017
*L*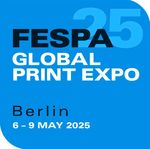 FESPA
FESPA organisation
FESPA exibitions & events
Our partners





Add your advertisement here
and address new market!
advertising on Slovak SPA web