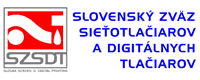 FESPA Berlin 2018
FESPA GLOBAL PRINT EXPO
MESSE BERLIN
15-18 MAY 2018
FESPA 2018 will be the largest international wide format event. Encompassing screen, digital and textile print; the exhibition will see more than 700 exhibiting brands take to Berlin, Germany.
The next global print expo is expected to cover nine halls of the Berlin Messe showcasing screen, digital and textile printing solutions. FESPA Global Print Expo 2018 will again be co-located with European Sign Expo for non-printed visual communication solutions.
"We always consult with our exhibitors on the location of our shows and Berlin was one of the favourites. We've received positive reactions from exhibitors for the Berlin event, which is evident from the floor space already booked and optioned, even before FESPA 2017 began," commented FESPA divisional director Roz Guarnori.
One of the world's leading conference organisers itself, Berlin Messe is in an accessible position, located just a 10 minute car journey from Berlin airport. This makes it easily reachable for international visitors and just a short journey from the city centre, which is home to over 750 hotels.
When FESPA was last located in Berlin it attracted increased attendance from Eastern Europe, especially Poland and Russia, in addition to the traditional core audience from Western Europe.
https://www.fespaglobalprintexpo.com/welcome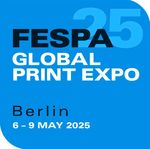 FESPA
FESPA organisation
FESPA exibitions & events
Our partners





Add your advertisement here
and address new market!
advertising on Slovak SPA web